I have to admit, this card was just a random desire on my part to use my Waltzingmouse Stamps Free Spirit set.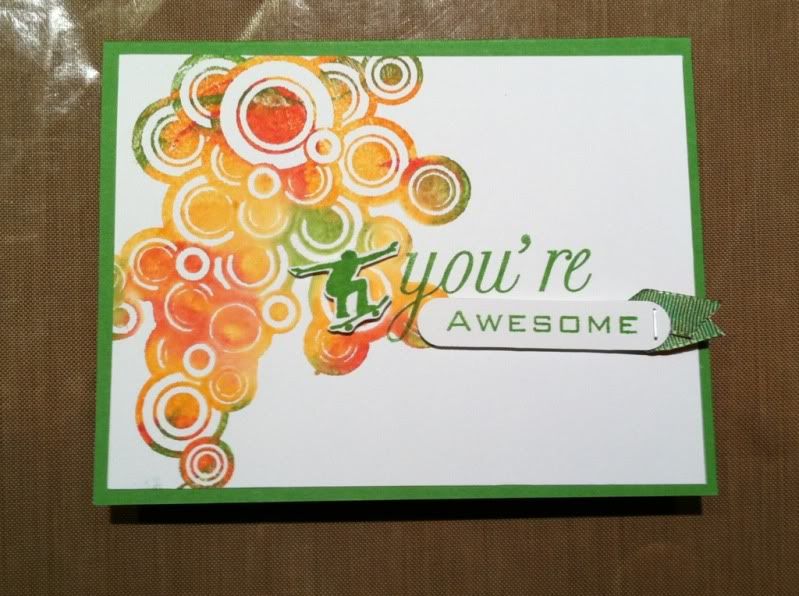 The green ink is clover meadow from Close to My Heart. The cardstock, remaining ink, and "you're" stamp are from Papertrey Ink. The background, skater dude, and "awesome" stamp are from Waltzingmouse Stamps. After inking the background stamp with summer sunrise, orange zest, pure poppy, and clover meadow inks, I spritzed the ink with water to get the colors to run a bit.
I'm rather happy with the way it turned out. I think I need to a pink/purple color scheme for a female version. That could be interesting.
Thanks for visiting!
Cindy